Friday, September 01, 2006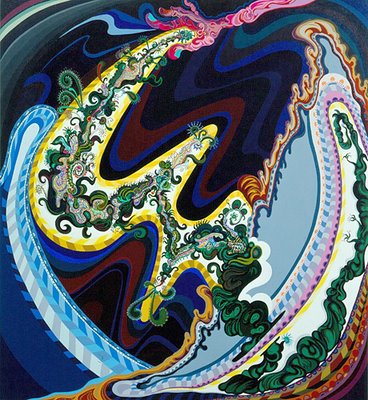 I

t's time ABCN introduces to you some of the playas at Leo Koenig inc. For starters there is Eric Parker, great painter, great wife, great hair.
Eric and Brooke got drunk with us and Artist Michel Carluccio and her guy John Benson last night, it was good to hang out with them and discuss this whole crazy how to deal with having a kid thing. They are all roll models for us and we discussed parenting issues like making out with your kids and weather or not it would be ok to post pictures of the kids genitals, is it ok to name a girl Hamlet? etc.
Thanks guys that was fun, ya'll rule.
Comments:
Mc Hamncheese, thank you for "bringing it" I've been feeling tres delicato today and didn't pull my weight around here at all concerning the goal of *grosserness*
FB! hi! I like it. At one point there was discussion of doing a show called Mod vs Rocker. Pee ve Poo is GREAT! I'm so Poo, I understand Poo philosophically, Pee is harder, maybe not as much gravitas.
Audrey R! I want to get that box set but it's a commitment at 65 smackeroonios, I think I'll steel it from you.
Post a Comment
<< Home