Sunday, March 05, 2006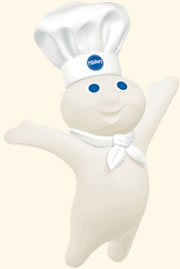 H

omuncului are cool and helpful. Heres how you get one: take an egg laid by a black hen, poke a tiny hole through the shell, replace a bean-sized portion of the white with human sperm and bury the egg in dung on the first day of the March lunar cycle. A nifty little humanoid
will emerge from the egg after thirty days! Or impregnate a willing tree or get impregnated by a
mandrakeroot
, et voila! Heres the most reliable method; Let the semen ejaculated by a hanged man (during the last convulsive spasms before death) fall to the ground and take root. Then carfully transplant the growth to your greenhouse or sunlit clerestory
. Feed it milk and blood, it should develop into a miniature human which will guard over you, help you with the house work (including washing brushes and cat litter duty) and in some cases, take over your brain to do the thinking, and
feeling
so

you

can finally RELAX. Homunculi enjoy a steady diet of lavender seeds and earthworms, though the diet will vary.
Comments:
Slothy, "shockingly hideous" is an insufficient description of your daughter, I'm assuming it's a girl 'cause it looks like a sensory humunculi and if it was a boy his fiddlestick would be the size of chicago -and then some.
Geez that child is crazy looking, she might get along with my Mandrakeroot
love child, her name is Shastacola.
http://www.grimmemennesker.dk/data/media/1/8_ugly_people.jpg
Post a Comment
<< Home